Tag Archive for California
Poker Charity in San Diego, CA.
March 12, 2016
More info at [Click here]
Video by Lenois Productions
***Video Translation***
Hello everyone! Do you Love art? I do too! My name is Claudia and I want to announce an amazing event! We will be hosting a gallery with Deaf Artists from all over. You are welcome to come check out the art, meet and talk with the artists, some pieces will even be for sale! Come check it out!
…

Here we are at Feast On This where Chef Matthew Baker will be creating incredible food art for you to taste! All the money we earn will go towards the #DeafHeart Project; which seeks to support Deaf business owners and families by providing interpreters for weddings, funerals, and a variety of other settings. Deaf Community! Come support us here!
Hmm… I'm going to take a peek! Hey! If you're coming we will see you there! September 22 come on!
Purchase tickets by September 14 at info@feastonthis.com
or https://www.eventbrite.com/e/brushes-over-spoons-tickets-18620677949
Video by Lenois Productions
Published on Sep 14, 2015
Tour with Jesse as he shows the locations where we will gather for the conference! Register at http://www.cad1906.org/register
Video by Lenois Productions

(No Transcript at this time)
Jon Savage's personal vlog about experience of 7240.

This project will only be funded if at least $3,500 is pledged by Monday Dec. 10, 1:36pm PST. Support me and Deaf artists at http://bit.ly/Kickstarter-7240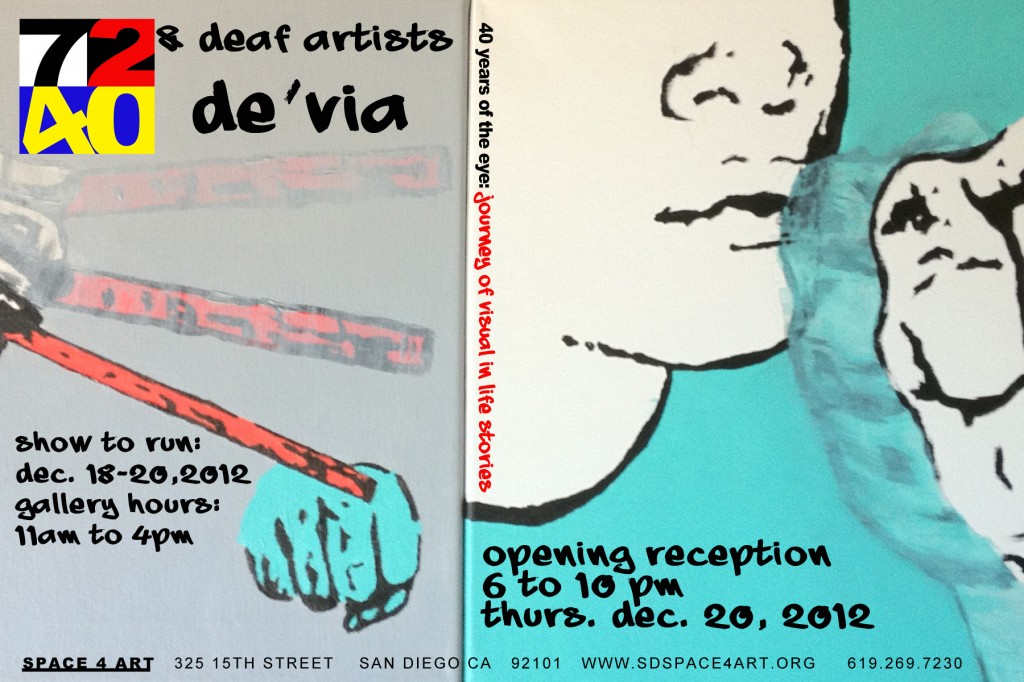 More info about the gallery (December 18-20, 2012) at:
http://facebook.com/jonsavageartist
http://jonsavagegallery.com