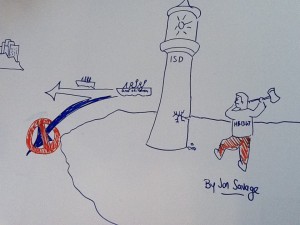 "5 minutes drew on a white board"
That's what HB1367 look like!
Lighthouse = Deaf school
Light = outreach
Boat = Deaf children
HB1367 bill MUST die!
Jay Krieger's ASL vlog,"Whats up with HB1367?"

This vlog introduces viewers to HB1367, explaining what it is, where it is in the legislative process, and some reasons why we should stop that bill.
Tags: ASL American Sign Language Deaf Indiana School for the Deaf ISD