Archive for Documentary
SLS (Sign Language Script) – Click here to watch the video


(6 videos – 24 minutes)
The BizGenius Youth Camp at Gallaudet University for young Deaf entrepreneurs in the 9th to 11th grades.
The webisode is created by BizGenius Youth Camp.
webisode 1: Opening Ceremony
webisode 2: Day 1: Think and Act Like Entrepreneur
webisode 3: Day 2: INNOVATION
webisode 4: Day 3: Marketing
webisode 5: Day 4: Media
webisode 6: Day 5: The Spotlight
Staffs:
Sofia Seitchik (Global Deaf Women) – Camp Director
Travis Dougherty (DeafTV) – Creative Assistant Director
Irina M. Normatov – Camp Activity Coordinator
Jon Savage (Lenois Productions) – Video Producer
Noelle Bell (Buzzworthy Social Media) – Social Media Consultant
Tayla Newman – Reporter
To learn more about how to give your Deaf child the gift of ASL, contact our Early Intervention Educational Consultant, Laura T. Petersen at 510-344-6191 vp 510-794-3751 v Email: ltpetersen@csdf-cde.ca.gov
The PSA is created by California School for the Deaf's Outreach team, JAC Cook and Julie Rems-Smario, and a Deaf video producer/editor, Jon Savage.
California School for the Deaf
39350 Gallaudet Drive
Fremont, CA 94538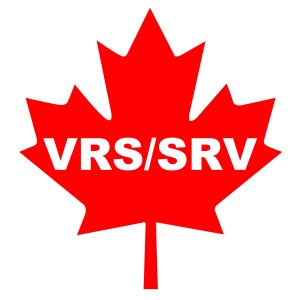 The BCVRS Committee has co-produced a short documentary-drama film with Lenois Productions. It speaks directly to the Canadian Radio-Television and Telecommunication Commissioners about the reality of TTY vs. Video Relay Service (VRS) in the Deaf community of Canada.
The film is scheduled to appear at the hearing for the FIRST TIME in our government's history when BCVRS presents on Thursday, October 25th, 2013!
Awareness and discovery the Deaf history of Charles-Michel de l'Épée (l'abbé de l'épée)

Transcript:
Paul Maucere:
This morning I went for a walk with the group and Daniel,  we happened to notice that behind the statue there was a bottle of glass sticking through the statue's hand.  We were laughing and thought it was hilarious.  We passed it and went on a tour at the Versailles.  WOW! The Versailles was fabulous!  Afterwards, we walked back and saw the statue again.  We thought, why not take a picture and make a laugh out of it?  We realized who the statue was, and it's Charles-Michel de l'Épée!  He was born here and he used to be a Catholic priest here in Paris.  The glass bottle sticking in the statue's hand was signing as "dieu" for "god" was disrespectful to the Deaf community. Daniel got emotional when he saw it and he decided to climb up to get the glass bottle out.  We all felt it's an oppression to the deaf community.  We would like to honor this statue of de l'Épée to keep it clean and be more respectful forever!
Jon Savage:
Hello!  You see the video that I shot? It went by quickly.  I viewed the video and it inspires me occasionally.   I decided to capture the video and turn it into a painting.  You think that I captured a single shot for my painting?  No I did not.  I captured twenty different videos to make it one painting!  Did you notice that the people in the video looked different than what they wore in the painting?  I did this on purpose. Daniel is wearing the colors of the French flag,  Paul is wearing the colors of US flag, the heart on the white bag represents as the basic foundation of personal growth, and lastly the other bag represents academics and education. Using sign language increases the growth in academic and education for deaf students.  They can use empowerment through their knowledge and social skills in the Deaf community.
I would like to honor to the institution was the first public school for the deaf in the world, established by the priest Charles-Michel de l'Épée in Paris (Institution Nationale des Sourds-Muets à Paris).  Laurent Clerc was one of the students at the school and went to America to work with Thomas Hopkins Gallaudet. Clerc's teachings and making him the greatest influence in the establishment of new deaf schools in the States. We are so inspired by Clerc for his influence to the Deaf community.  We must realize that Clerc had his education by de l'Épée in Paris.  We would like to show the statue of de l'Épée that it does not show an oppression to the Deaf community of sign language.   Since we celebrated de l'Épée's 300th birthday, we hope that this artwork will continue to inspire more Deaf children to use sign language.  We hope that there will be other paintings to represent each country flag to use their own sign language and make it spread to others.
I used one roll of strings to hold this painting together and it represented as the evolution of old and current sign language.  This painting is tied together to symbolize that to move on to the future and learn better communication skills,  the past can't be left behind.  To understand current signs in Deaf cultural, the history of deaf cultural has to be acknowledged. The one roll of string is an important piece because it connects the older (rear) frame to the new (front) frame to make sign language more appreciated. If there is a loose gap between old and current sign language then oralism will take over Deaf education. Deaf cultural would be fall apart then start all over again!  That's why the string must be tied very tight and very well.
People who still use sign language are fortunate to learn from the past. Then sign language will live forever.
Thank you!
Download:
(3:43 minutes) Video hosted by videoserver.us
"In the Search of Deaf Surfers" Vlog transcript
Hi! Don't you love surfing? I mean the real thing like riding on the waves like you see out there. I have to tell you, I learned surfing about 20 years ago and over these years I always have loved it. I saw some Deaf friends out there going surfing. So naturally I joined the growing group of Deaf Surfers. When the internet came into the picture, the group of Deaf Surfers grew really huge. Now I'm asking myself why don't I make a film that will document Deaf Surf History? Hmm, yea I ought to do that!
After thinking about the idea, yea I'm going do it! I've decided on the date, August 7th through August 21st, starting in Bay Area and travelling southbound towards San Diego in the state of California. What will I be doing? I want to meet you Deaf Surfers, I want to interview you and shoot a video of you surfing. Accumulated footage may be put in the film. Also I would love it if you Deaf Surfers who used to surf back in 1950's have old films, pictures, trophies, etc… Yes, I would like to interview you too and even if you no longer live in California but you used to, it's not a problem. Come on! Let's go surfing!
You Deaf Surfers really want to help me make history? My goal is to meet you between August 7th and August 21st. Please email me to let me know by July 29th or before so that we can arrange a time to meet. The email address is Deafsurfhistory@gmail.com. Let's make history together!
Powered by Zenierge
This 2nd video clip is produced by my friend, Doonsky that he went to Deaf Bilingual Coalition (DBC) in Milwaukee, Wisconsin from June 27 to 30. This is where the LOVE is!
Download:
(8:25 minutes) Video hosted by videoserver.us
(ASL VLOG)
Download:
(5:19 minutes) Video hosted by videoserver.us
(ASL VLOG)
This video clip is produced by my friend, Doonsky that he went to Deaf Bilingual Coalition (DBC) in Milwaukee, Wisconsin from June 27 to 30.
Download:
(8:04 minutes) Video hosted by videoserver.us
(ASL VLOG)
Gallaudet University's Homecoming weekend – Oct. 17 to 21, 2007
DawnSignPress (DSP) sent six staff members to Washington DC to give them first-hand exposure to the world's Deaf Mecca, Gallaudet University. DSP staffers met many friendly people on and off campus, were able to attend Homecoming activities, tour the campus, and meet DSP Scholarship winners for 2006 and 2007.
The experience was rich and rewarding, and DSP hopes to send more staff members to Gallaudet in the future.
This video clip isn't provide transcript at this time.
Special Note:
Thank to Joe Dannis for making this happened. Also, thank to Laura Harvey and Matt Ellis for their excellent feedbacks.