The short film got selected for Lavender Carpet Film Festival!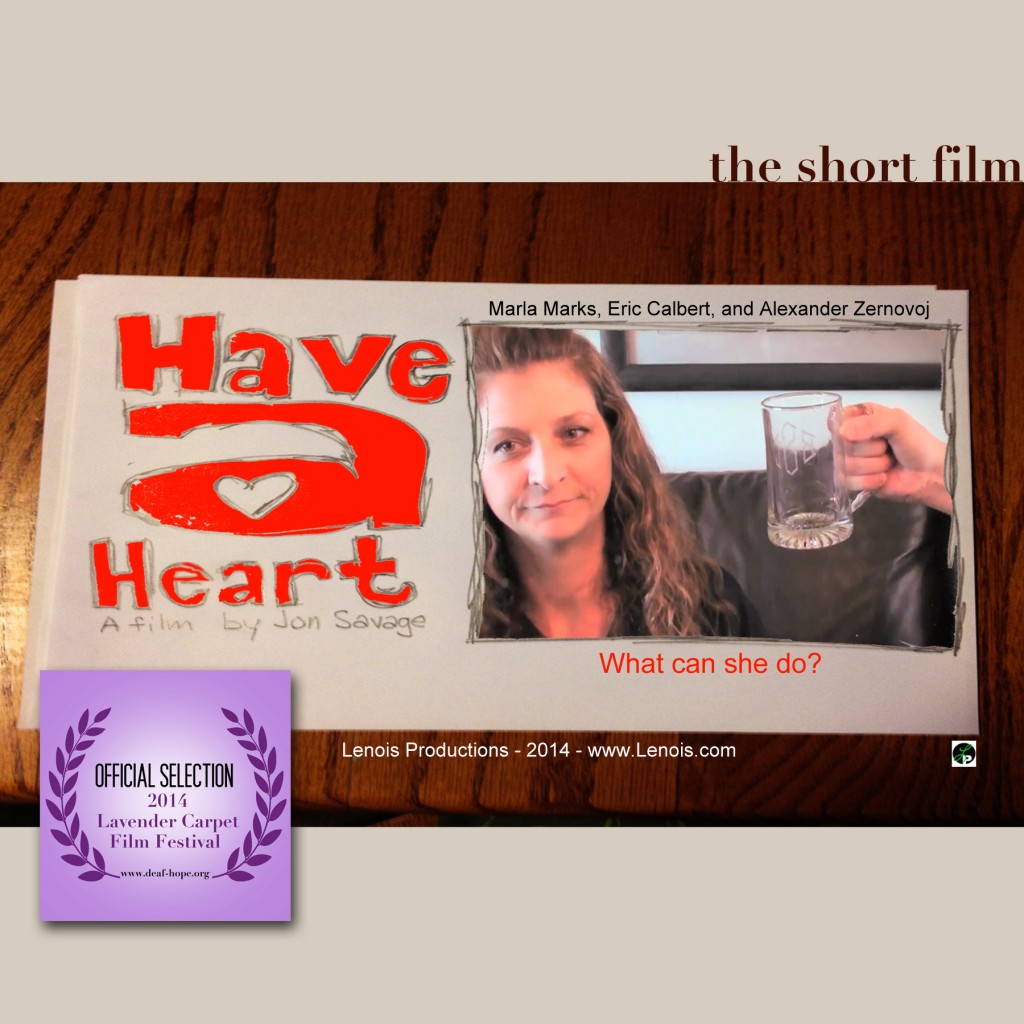 What's Lavender Carpet Film Festival?
DeafHope is excited to launch a new idea for our annual Glimmer of Hope event which will take place on February 22, 2014. We are going Hollywood in the form of a film festival! The theme is "Lavender Carpet Film Festival 2014: Lights, Camera, Activism!" featuring a series of community-based Public Service Announcements (PSA). Join us for delicious appetizers served throughout the evening, good friends and inspiring conversation about how we can change our community.
DeafHope is inviting filmmakers across the nation and around the world to submit short feature films, documentaries, film shorts, animation, and experimental works. Accepted films produced by Domestic Violence/Sexual Violence agencies and community allies will be eligible for category-specific Audience's Choice Awards.
___________________________________
"Have a heart"
Written by Holly & Jon Savage
Director, video and edited by Jon Savage
lighting grip – Brad Cohen
Cast:
Husband – Eric Calbert
Wife – Marla Marks
Heart Man – Alexander Zernovoj